Sun Odyssey 439 ''Performance''
LunaSole offers you its own sailboat.

You can rent it and leave from Hyères (Var, France) for a week-end (*), 1, 2, or 3 weeks

Enjoy the îles d'Or, Corsica, Sardinia, Sicily, Baleares

This new sailboat (it came out in 2011) will please you in its ''Performance'' version.
Kept in the harbour of Hyères, this boat is perfectly well-kept and equipped for rentals.

(*) Week-end rentals are excluded during the High Season.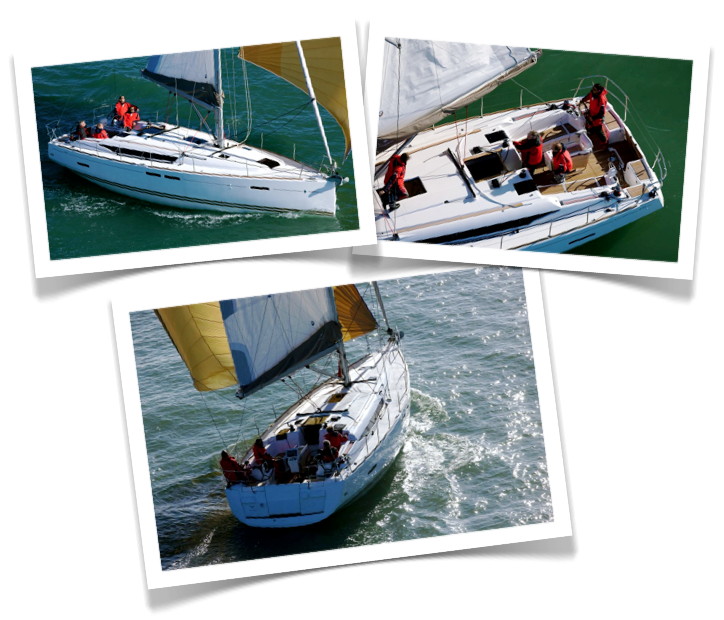 It is equipped with the following elements:
Spray-hood and Bimini ''Grand-large'', Teck cockpit floor,
Main-sail, Genoa, and Rigging ''Performance'',
Autopilot, Electronic charts, Electric windlass,
Folding propeller, Bow thruster, Dinghy AX3.


10 beds,
3 double cabins, 1 cabin with 2 bunk beds, 1 double bed in the saloon.
2 bathrooms with separate showers.


We suggest you Cruises and hollidays on a Sailboat with LunaSole Yachting
Croisières en France - Mediterranean Sea - French Riviera :
Croisières en France - Mediterranean Sea - Corsica :
Croisières en Italy - Sardinia :
Croisières en Italy - Sicily - Aeolian Islands - Aegadian Islands :