Sailboats of 15 meters or more - 3 to 5 double cabins, up to 10 people
Sailboats are selected according to their sizes, features, and levels of comfort aboard.
They are rented from companies located in the mediterranean area, well respected for their reliability and efficiency.
The choice can change during the year, due to new releases and availabilities.
Sun Odyssey 49i
3 very spacious double cabins
2 bathrooms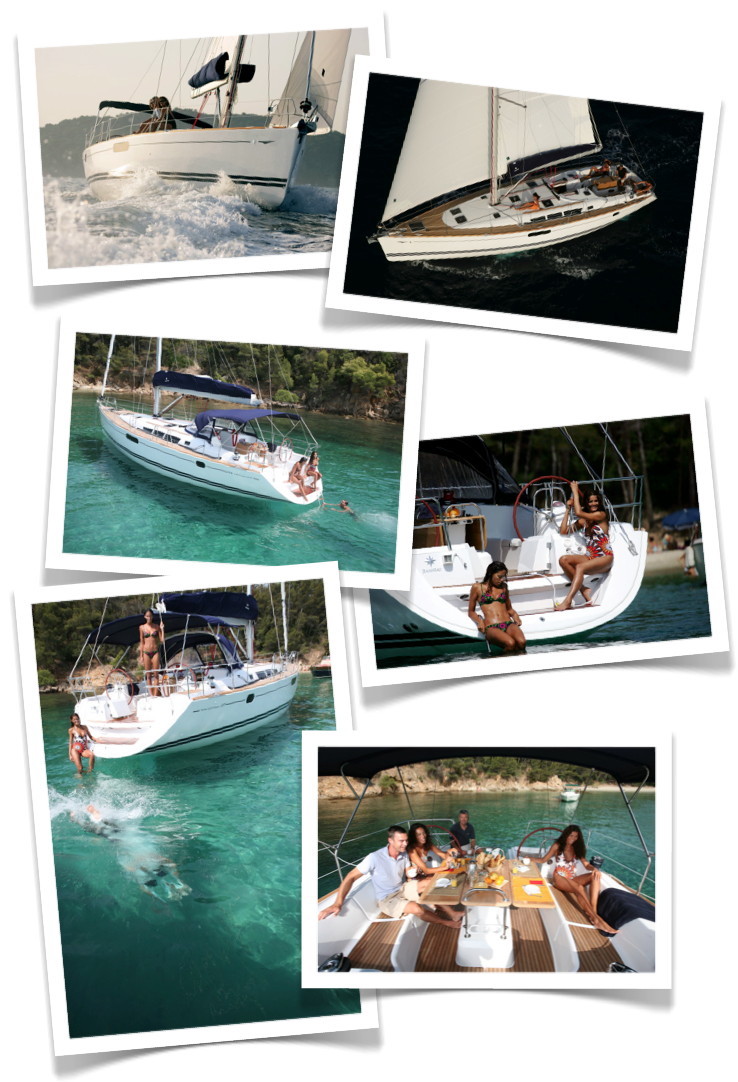 Elégant et puissant, le Sun Odyssey 49i est un vrai voilier hauturier.

A la barre, vous placerez votre étrave avec douceur. Aux winchs, vous contrôlerez vos voiles avec précision.
Ce grand voilier moderne de 49' facile à manoeuvrer en équipage réduit est conçu pour aller plus loin et plus vite dans un grand confort en mer comme au port.

Le secret d'une grande croisière réussie, ce sont les bons moments partagés.
Grande cuisine, vaste carré, belle table à cartes de navigation, atmosphère moderne, luminosité, ventilation permanente,
l'intérieur du Sun Odyssey 49i privilégie l'espace, le confort et l'habitabilité grand standing.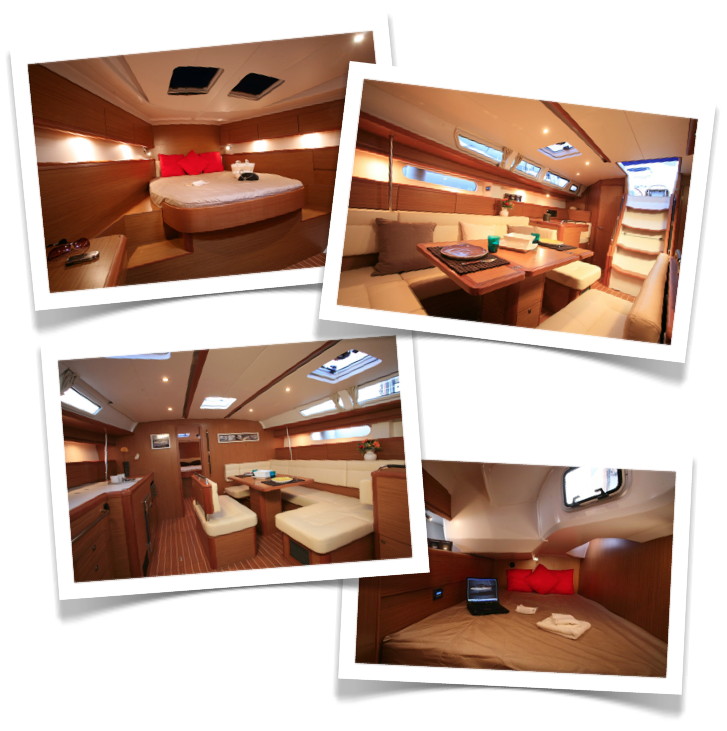 We suggest you Cruises and hollidays on a Sailboat with LunaSole Yachting
Croisières en France - Mediterranean Sea - French Riviera :
Croisières en France - Mediterranean Sea - Corsica :
Croisières en Italy - Sardinia :
Croisières en Italy - Sicily - Aeolian Islands - Aegadian Islands :