Sailboat cruise : holidays, activities, catering, sleeping and safety
Activities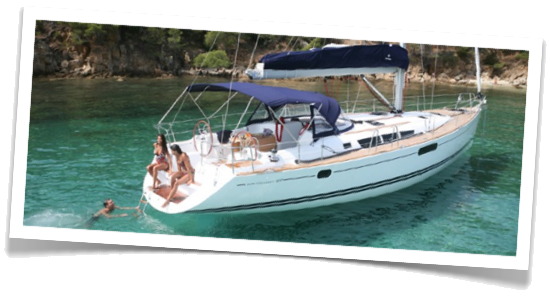 If you want, you can get introduced to the joys of sailing, and help out.
That goes without saying that the main activities will be water sports, such as swimming or scuba diving around the boat in the mooring places, or some dinghy rides around the boat.
However, endless walks and many visits at the places of call can be parts of the cruise.
The skipper is very familiar with the visited areas, and he can recommend you many great places.
'Cash box' and Catering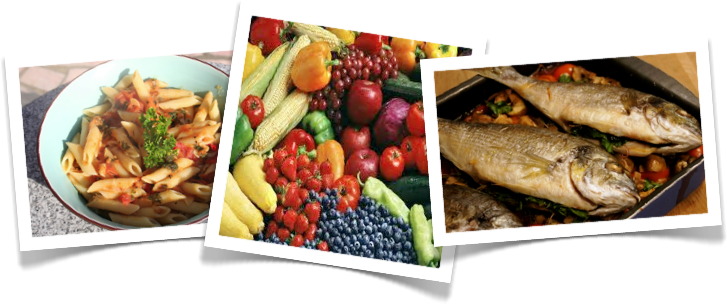 The 'cashbox' is used to pay the different expenses, such as food and drinks. Money is put in this 'box' before departure ( About 75€ a week per person ). The remaining amount will be given back at the end of the cruise.

Suggested catering can include:
- Hearty breakfasts.
- Lunches made of various pasta dishes, selections of mixed salads, and cheese.
- Warm or cold evening meals when mooring.
- Picnic or local restaurant when in an harbor.

Meals are prepared together(except if you choose an optional hostess) , with conviviality.
It is possible to prepare vegetarian dishes, fish, halal, kosher,organic or any other specific diet.
Sleeping Arrangements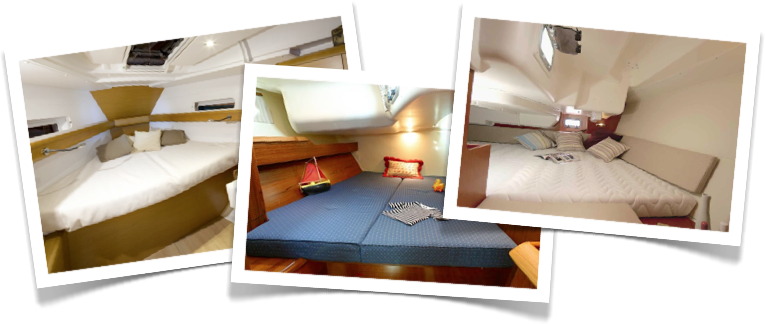 Boats cabins have double beds, sometimes bunk beds.
It's possible to rent linen ( continental quilt, quilt cover, pillows and sheets ), as well as small towels (easier drying), or you can bring your own.
We suggest you Cruises and hollidays on a Sailboat with LunaSole Yachting
Croisières en France - Mediterranean Sea - French Riviera :
Croisières en France - Mediterranean Sea - Corsica :
Croisières en Italy - Sardinia :
Croisières en Italy - Sicily - Aeolian Islands - Aegadian Islands :