Catamarans - 4 spacious double cabins, for 4 to 8 passengers
Sailboats are selected according to their sizes, features, and levels of comfort aboard.
They are rented from companies located in the mediterranean area, well respected for their reliability and efficiency.
The choice can change during the year, due to new releases and availabilities.
Lagoon 380
4 double cabins
2 bathrooms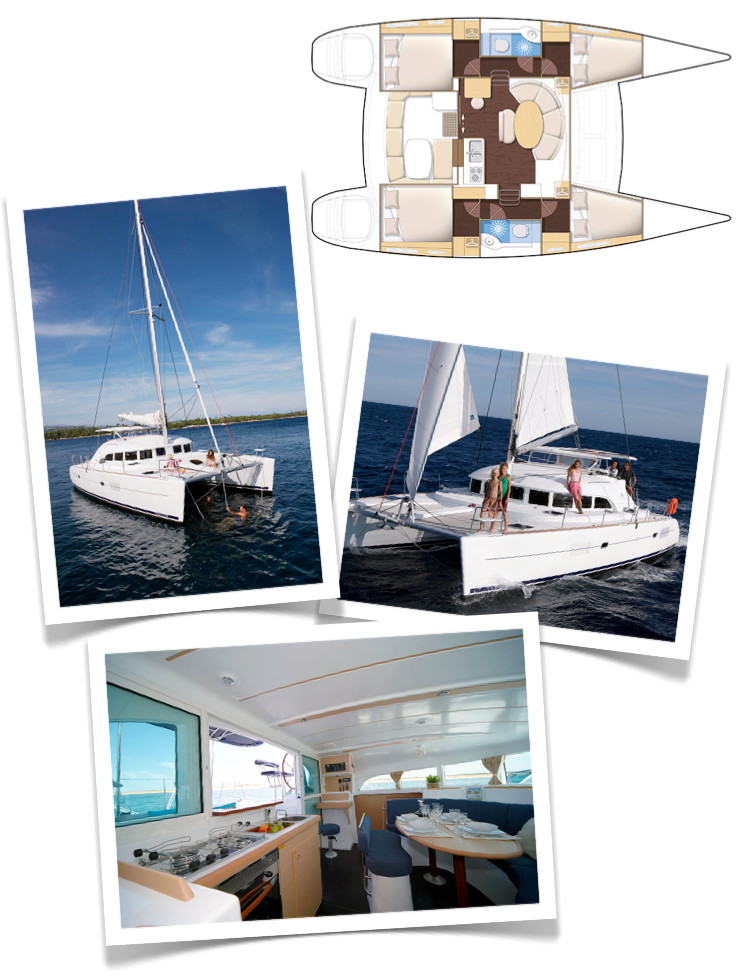 With close to 700 units built to date, the smallest of the Lagoon range holds the cruising catamaran world record.
It must be said that this 38 footer has a warm feeling : it is available for you in a 4 double cabins version.
All Lagoons bear the VPLP (Van Peteghem Lauriot Prévost) signature, the most successful firm of naval architects to date in the catamaran sector.
The Lagoon catamarans offer an extensive and coherent range of crafts to satisfy all sailing schedules.
They are reliable, innovative and fast, easy to handle, comfortable at sea and at anchor.
There is a 360° visibility from the saloon and an exceptional luminosity in the cabins thanks to large hull windows.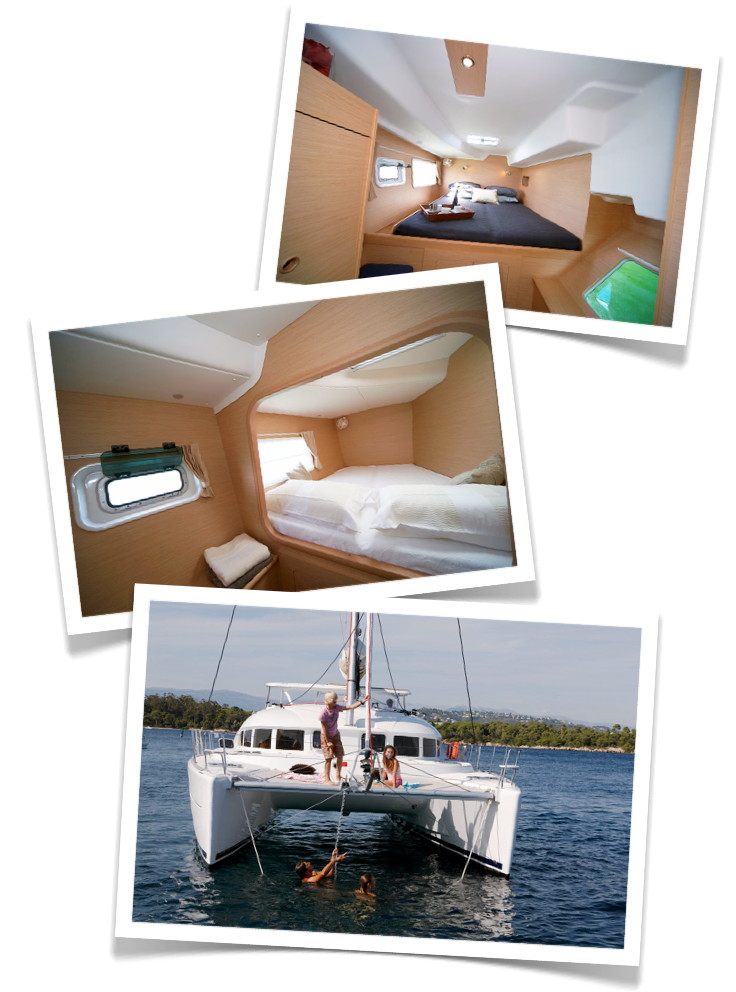 Lagoon 450
4 spacious double cabins
4 bathrooms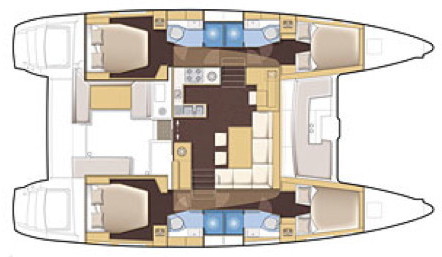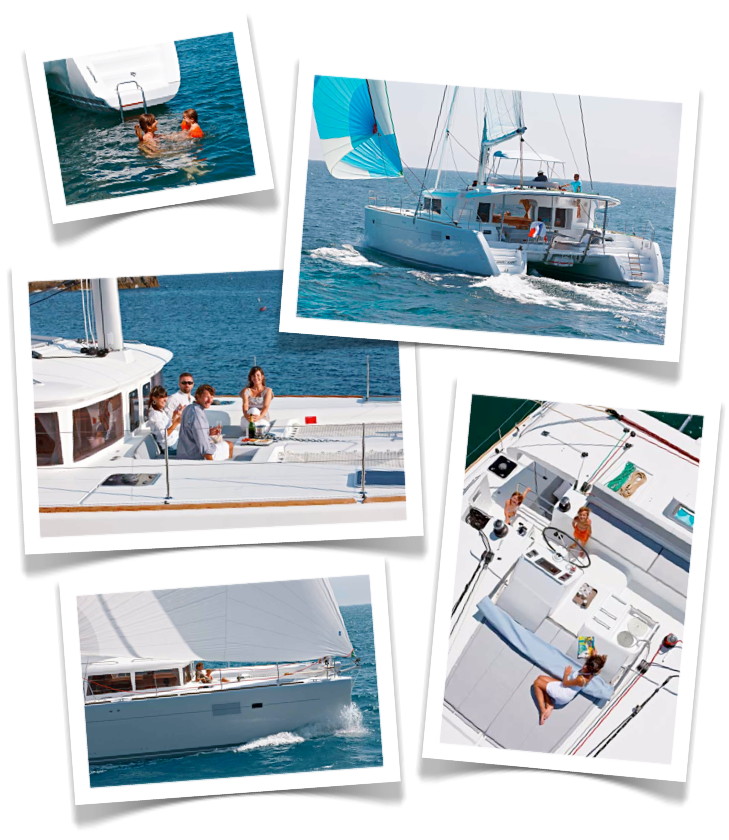 The VPLP architects, together with Lagoon and the Nauta Design design office, succeeded beautifully in developing
a new 45' catamaran to replace the famous Lagoon 440 (more than 400 units sold!)
Of course, the irreplaceable qualities of the Lagoon 440 have been retained as a starting point: a steering station on the fly bridge
accessible from both sides of the cockpit, a forward cockpit, performance under sail ...
and an incomparable comfort in the saloon and the cabins. Larger and with a bigger sail area, the Lagoon 450 is offered in 3 or 4 cabin versions,
and also benefits from important improvements in terms of safety, performance and cruising comfort.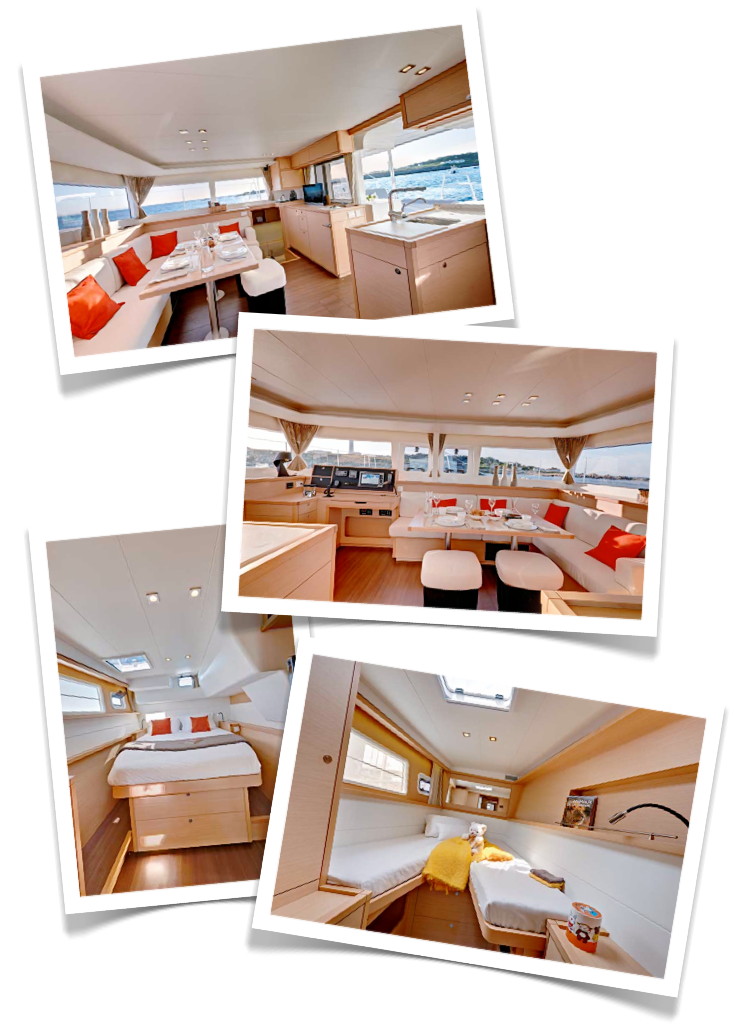 Croisières en France - Mediterranean Sea - French Riviera :
Croisières en France - Mediterranean Sea - Corsica :
Croisières en Italy - Sardinia :
Croisières en Italy - Sicily - Aeolian Islands - Aegadian Islands :